The cold weather has been nonstop this month with a lot of temperatures going below zero. But to cheer everyone up we have put together this short but wonderful list of wacky and practical items that will keep you warm.
Glovers 
Yes. These are an actual thing! They are gloves specially designed for couples to hold hands and wear the same glove keeping the heat in.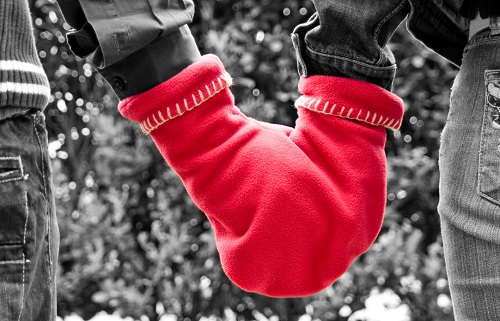 Image source: Radius Design
Toe Socks
These have been around for a while and work similarly to a glove only they are for your feet. Not the most attractive socks (and a little strange to walk in).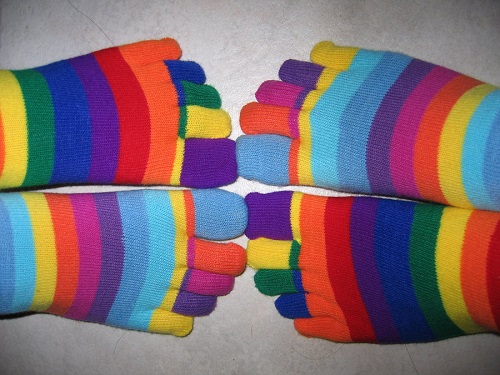 Image Source: DeviantArt
Warming Pouch For Your PJ's
This fantastic creation heats your pj's for you. No more getting into freezing cold pj's and you can also use it for other items like towels. Basically, whatever you can fit into it, you can heat.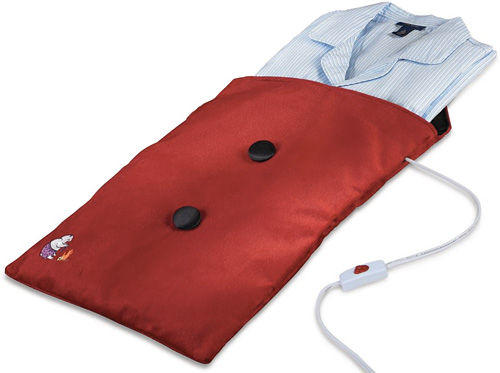 Image Source: CoolThings.com
The Nose Warmer
We still can't quite get our heads around this one. Do you hate having a cold nose? Then, this may be the answer to your nosy situation. It is basically a woolly hat for your nose.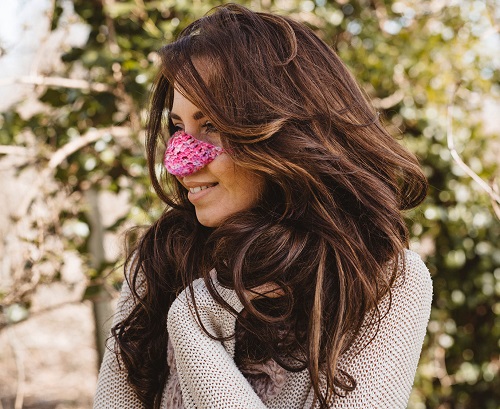 Image Source: Nosewarmer.com
USB Heated Shawl
This is one for the office workers. These come in just about every colour and are sort of cute. You simply just plug it into your computer and let the fun commence.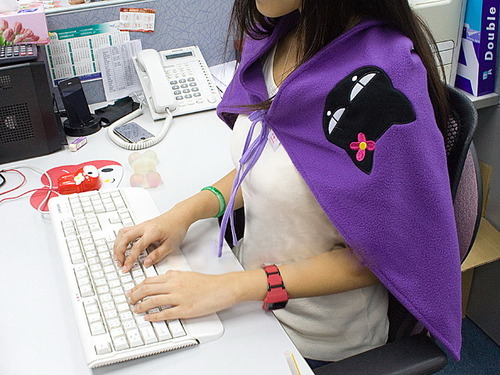 Image Source: HelloTrade
A Hooded Scarf
This ingenious product will keep both your neck and ears warm. This all in one will save you the need of splashing out on a matching set. We call that win-win.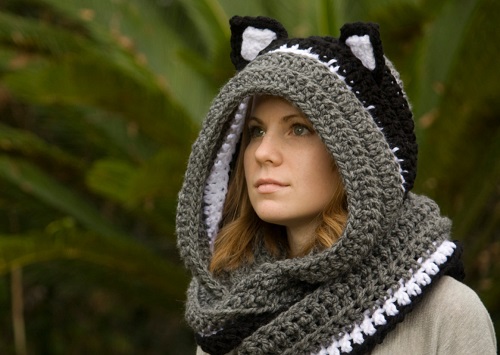 Heated Body Pillows
Yep, now we have seen it all. You could even use this as your Halloween costume. (Although if you are single this may scare off potential partners).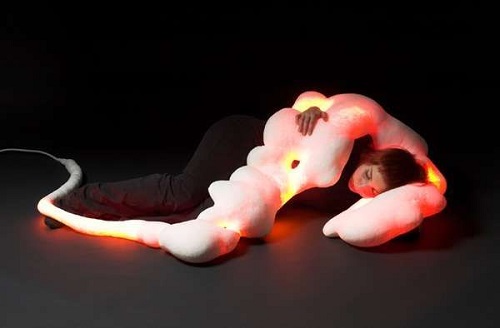 Image Source: Trend Hunter