A "radical" carbon budget is to be announced by the Prime Minister later this week. Environmentalists have celebrated tentatively after expectations that David Cameron would backtrack on his campaign trail promise to lead the "greenest government ever."
Currently the plans will lock the UK into two decades of serious carbon emissions reductions, which will also be legally binding. Such a commitment will propel the UK as a leading country of carbon reductions.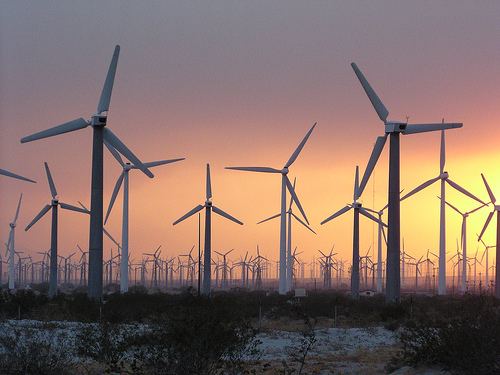 Windfarm founder Adam Twine told Sky News: "It's very exciting. If the Energy Secretary can pull this off it will be a real coup…It is what we need if we are to have any real commitment to decrease our impact on climate change. We need really robust and assertive policies to be pushed through".
However, the news has caused in-fighting within the Cabinet, with Chancellor George Osborne and Business Secretary Vince Cable arguing that the drain on the UK's economic recovery may be too damaging.
Phillip Inman, economic correspondent at The Guardian, said: "Businesses will be up in arms. They will think it is an extra cost and to some extent they will be right. There are going to be extra costs to bear.
"And they have had a bit of a free ride for a long time. And we are going to have to knuckle down and pay for this investment…But it is an investment and it is going to come good for us in the end."