Forget unmarked bills and priceless jewels, the new heist target of choice is seafood. On May 20, a truck carrying over 25,000 lbs of Russian king crab was emptied of it's contents on its way from Los Angeles to Seattle.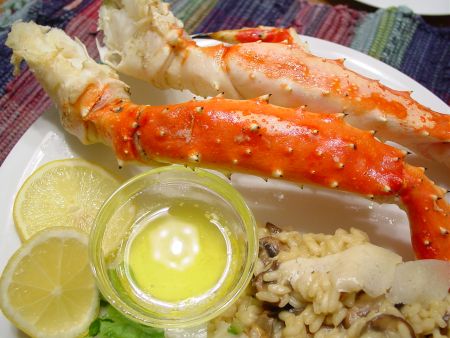 It appears this seafaring crime syndicate managed to get away with more than $400,000 worth of crab after deploying a rogue trucker to pick up the product using false documentation and a fake license. Stolen seafood is not as uncommon as you would think as the price of crab steadily increases.
We think an Oceans Eleven remake should be on the agenda!