Lin Hu, a cab driver from Xian, China, is lucky to be alive after his taxi was crushed under the weight of pallets of instant noodles. The student meal of choice was being transported by an overloaded truck that careened around a corner towards Mr Hu.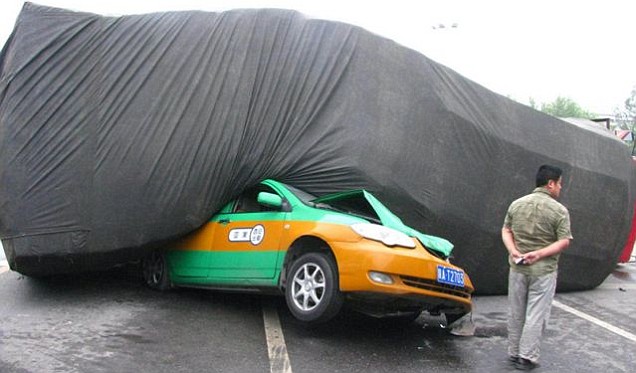 'It was swaying from side to side and could hardly steer. There was nothing I could do to keep out of its way,' said the 43-year-old.
'I'm lucky to have walked away from the accident but my cab is a write off.'
Amazingly, Mr Hu emerged from his yellow and green taxi without a single scratch and has stated he will pursue the offending transport firm for damages.