International delivery service DHL will be taking inspiration from Olympic Athletes and using delivery runners to beat the increased congestion expected during the games.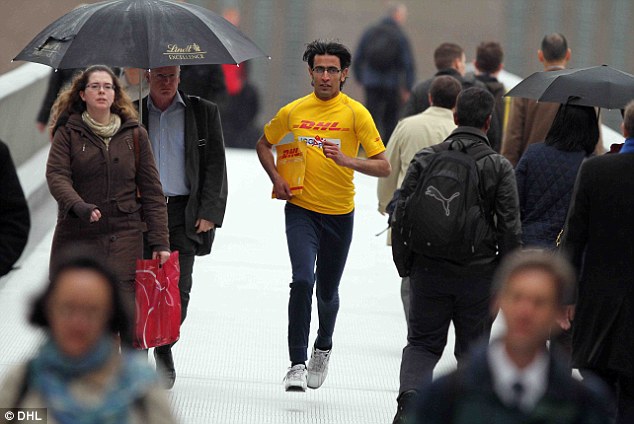 With the number of visitors to the capital expected to top 5 million for Olympics, traffic is expected to increase in London along core routes by around 30 per cent.
Add to that all the extra security measures and special lanes reserved for athletes and officials, and it will be challenging even for the wiliest of bike couriers to get around as quickly as they're used to.
However, businesses are likely to need to ramp up efficiency during this time rather than be held back by sluggish deliveries, so the German firm will be enlisting a team of foot-couriers employed by London-based JogPost to ensure vital documents get to their destination on time.
The service has the added advantage of flexibility, with couriers being able to jog onto and off trains for longer-distance deliveries, as well as having access to pedestrianized areas.
According to JogPost, most of their runners work part-time and cover 5-6 miles per day, but with the extra demand expected during the Olympics, we bet a few of them will get almost as fit as the athletes by the end of it!