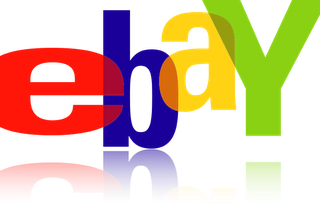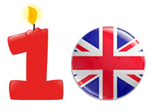 With eBay celebrating it's 10th birthday here in the UK and also offering 10 free listing days to thank the community, I thought I would write a little article on how to handle the P+P aspects of selling on eBay.
Selling stuff on eBay can be quite a lot of fun, plus of course you can make some money. However, I've always found that once the fun part of watching those final few seconds tick down and the flurry of bids coming in has passed and you've received your cash, the ebay delivery is the part which actually requires some real effort which is often overlooked when your in the zone and typing up your description.
Not only do you have to make time to go to the local post office and stand in the queue behind the local busy body who's only really there for a chat, but you also have to package up the goods your selling and address it all up.
Suddenly, you start to think, hmmm was it all worth it?!
I think it can be, however, it pays as always to be prepared for it. Firstly, I would recommend that you research the actual cost of posting the item you are selling.
eBay actually have a really good "postage estimator" tool which I think works with Royal Mail. Also, of course Royal Mail also have one on their web site. There is nothing worse that getting your postage estimate hugely wrong and then having to fork that out yourself cutting into your profits.
So, once you have established how much your item is likely to send, I would recommend thinking quickly about the cost of packaging. It is often more than you would think, especially if you don't buy in bulk. Then also consider your time. Remember that you have to actually spend quite a bit of time, buying this packaging, packing the item up, driving it to the post office, waiting in line listening to the intrepid tales of Mrs Jones and her missing cat, ill uncle, broken fridge and replacement hip.
So, don't sell yourself short, setting your P+P costs right is important, so you can adequately compensated for your efforts whilst not ripping off your bidders!
Royal Mail, in conjunction with eBay, actually have a facility to print stamps online. So, this should certainly be something worth looking at. Especially if you can squeeze your item into a post box rather than queuing up.
Of course, if you are selling large, local collection only items on eBay. You might want to take a look at our ebay delivery service here on Shiply.
One final tip is this, as I learnt the hard way. It is far better to print off the delivery address direct from the PayPal or eBay receipt email. That way, it is exactly as the eBay user specified. There can be no confusion caused, mix-ups or bad handwriting (in my case!).
I hope these tips help any budding eBay sellers and hope that you make the most of the ten days free listings.