Make your new year's resolution for 2012 to be more eco-friendly and not only will you be helping to save the planet, but the economy too! Energy Secretary Chris Huhne has revealed that the UK economy has benefited from renewable energy by the tune of £2.5bn so far in this financial year.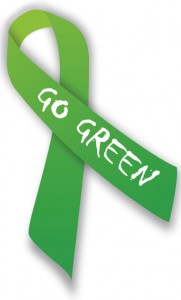 In a statement Chris Huhne said, "Renewable energy is not just helping us increase our energy security and reduce our emissions. It is supporting jobs and growth across the country, and giving traditional industrial heartlands the opportunity to thrive again. Our renewable target is less demanding than other EU member states, but the effect is bringing real jobs and investment.
Being green is not as much of a challenge as the dreaded new year diet or fitness regime so make this the new years resolution that you keep. Here at Shiply we made the resolution when it was announced in 2008 that in the UK 36 million tonnes of CO2 are wasted through empty lorries. We took the challenge to fill the empty lorries and help to save the planet and so far we have helped to save over 11,409,482 kg of CO2 . What will you do to embrace the green?