Everyone of us seems to know a little or two about super cars, the Ferrari's, Lamborghini's, MacLaren's etc. They all share similar features: fast, powerful and expensive making them "super".
Because of these features, wealthy and eco-friendly consumers do not find these supercars  as appealing. The answer has arrived: 2014 Mercedes-Benz SLS AMG Electric Drive – a green super car!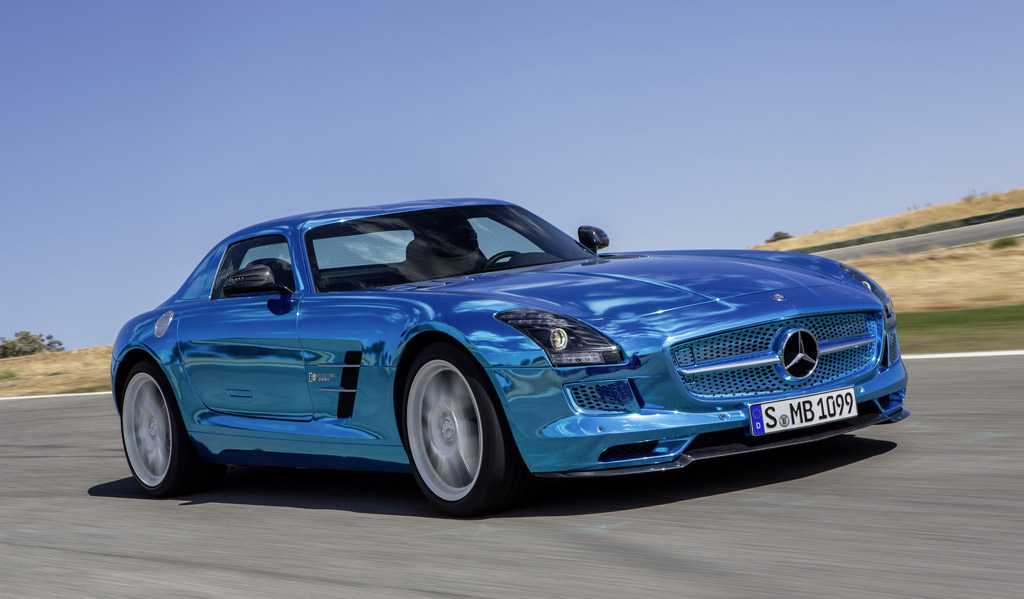 SLS AMG Electric Drive – the luxury eco-friendly super car. (source: motorauthority.com)
Accordingly to Mercedes-Benz, the SLS AMG Electric Drive will go from 0-60 mph in less than 3.9 seconds and can  reach its top speed of 155 mph easily. The car engine is rated at 740 horsepower with 4 motors, one mounted to each wheel via an axially-arranged transmission design. It can be driven continuously for 150 miles until the battery runs flat.
As can be expected, the battery back in the SLS AMG Electric Drive weighs just over 1,200 pounds, and is rated at 60 kWh.  If you want to fully charge the battery using normal household outlet, expect a 20 hour wait, although Mercedez Benz plans to offer a faster charging option.
When it comes to pricing, with no surprise, the SLS AMG Electric Drive will go on sale next year with starting price from 416,500 Euro (£331,000). A super yet eco-friendly car deserves a good price don't you think?