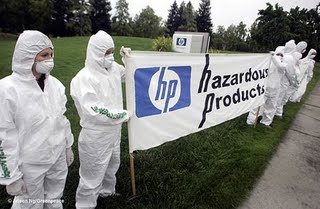 HP have been put to shame, and rightly so, for these horrendous packaging efforts: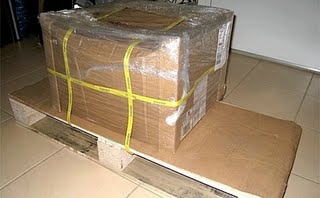 This one apparently contained a 10ft power cord! Arrived on a pallet!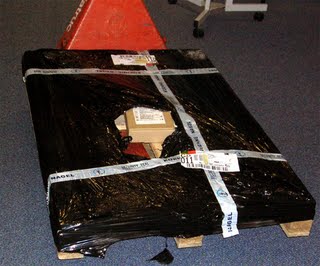 This beast on a wooden pallet and in black wrapping contained one vanilla flavour PS2 mouse!!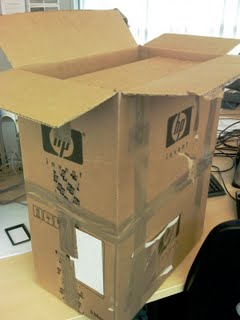 Wow, that's another big box, when you get something like that you must be thinking that they've sent you a nice big desktop or server……. But no: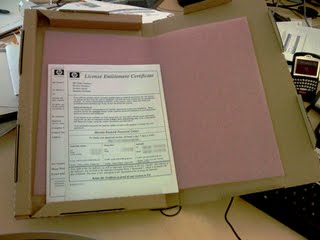 In fact it contained 17 of these smaller boxes each with 2 sheets of A4 protected also by foam!
Perhaps we've been a bit hard on old HP? Here's another effort from Amazon sending out a small hard drive (arrowed):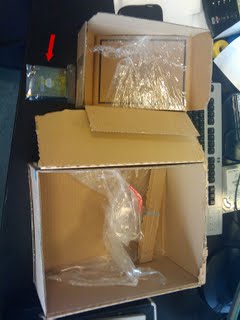 All in all, I'm sure we've all seen some ridiculous packaging efforts and perhaps we get a bit of a laugh out of some of them. However, for big corporates to be producing mass waste on this scale for us, is completely unacceptable.