This absolute beast is making headlines as the custom truck taking on the land speed record for reaching the South Pole. The previous record of 2 days 21 hours and 21 minutes is the time to beat for the team sponsored by Thomson Reuters. Their success depends on the Polar Performance Vehicle, which has been specifically designed for the challenge.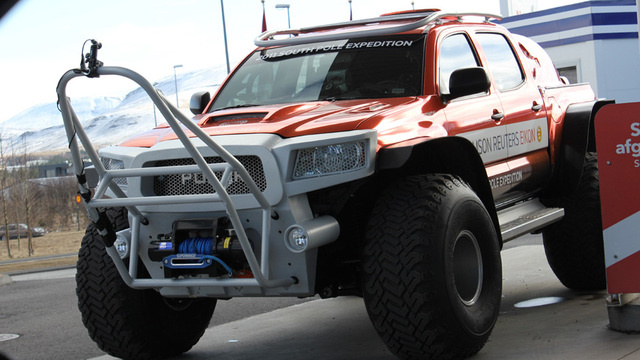 The truck has been built by the Artic Trucks of Iceland, responsible for the customised Toyota that was featured in the Polar Special episode on Top Gear. Whilst it seems to be cut from the same cloth, it's the trucks green credentials that make it truly unique. The trucks packs a 4.0 litre V6 with 340hp, capable of running on a yet to be revealed bio-fuel. If for any reason the engine dies the truck can then make use of solar cells and a wind-powered generator to pick up the slack.
The Shiply team wishes them Godspeed!