Forget the Bugati Veyron or a Ferrari Enzo when it comes to finding the fastest street legal car in the world. In fact, you needn't look further than Wolverhampton! Andy Frost's souped up Vauxhall Victor holds the prestigous title of fastest street car after 30 years of constant modifications.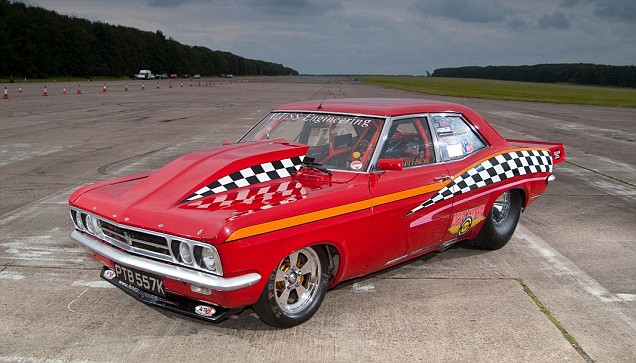 Originally bought in 1980 for a paltry £60, the turbo charged Vauxhall can go from 0-60 mph in under one second!
"I've spent £4,000 a year and I'm always trying to improve it," said Mr Frost, 50, from Wolverhampton.
He added: "It is a bit like Trigger's broom in Only Fools and Horses – I've changed so many parts that it has evolved into a super car from just a bog standard Vauxhall with nothing done to it. It is hardly recognisable from the the car I first bought!"