Freight operators and their customers can breathe a sigh of relief as TfL are introducing support packages to help them operate effectively during the London 2012 Games. The Freight Advice Programme includes free workshops to businesses in Games transport 'hotspot' areas who are either receiving freight deliveries or those that deliver. These workshops will start at the end of January and run up until the end of April to allow plenty of time for companies to make sufficient plans. Sessions are not limited to London, but will also be taking place in Southampton, Manchester, Cardiff and Birmingham due to the high concentration of businesses that supply London.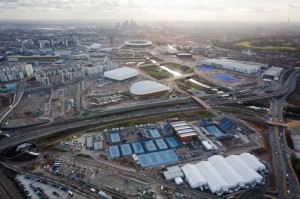 Some of London's famous markets including Covent Garden market, Spitalfields, Billingsgate and Smithfield will also benefit from the programme. Starting this month, each market will be assigned an advisor who will ensure that tenants, customers and suppliers are aware of the transport challenges of the Games and are given support to put the necessary plans in place to help them continue to run smoothly during the summer. Advisors are also available for smaller local businesses including retailers, restaurants and pubs in the 'hotspot' areas.
London's Transport Commissioner Peter Hendy said, "Ensuring that London's supermarkets, restaurants and pubs remain stocked this summer will be critical to the overall success of the London 2012 Games. Businesses based in transport 'hotspot' areas that make or receive freight deliveries need to start planning now to ensure they continue to operate effectively – and profitably – next summer.