The Communications Workers Union has stated that thousands of London postal workers are considering strike action over proposed plans to close mail centres.It has been reported that the Vauxhall and Bow mail centres are on the chopping block. Postal workers fear that the closures would result in compulsory redundancies across the Royal Mail.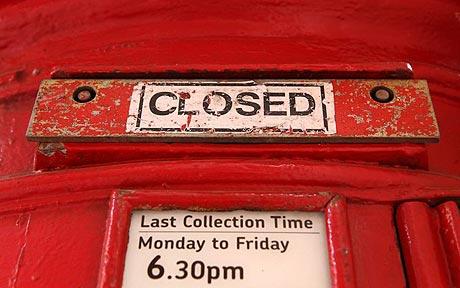 CWU official Martin Walsh said: "London postal workers have sent a clear message to Royal Mail in this ballot that they will not be bullied or intimidated by the company.
"Royal Mail's closure plans are a clear threat of compulsory redundancy and this is completely unacceptable.
'In their race to push services to the bottom, Royal Mail will eventually provoke a reaction wider than London."
However, the Royal Mail has argued that support for the walkout is by no means universal, proved by the 51 per cent ballot turnout.
"There is no justification for strike action. The union has not received a strong mandate from employees," said Gerry O'Rourke, regional operations director at Royal Mail.
"The reality is that almost 700 full-time Royal Mail people in London have already expressed an interest in taking a voluntary redundancy package that is worth up to two years' salary. More than 300 are already being progressed."