How far would you go to demonstrate commitment to your employer? Perhaps you bring them their coffee in the morning, volunteer to work late, send them a card at Christmas, get their logo and telephone number tattooed on your head…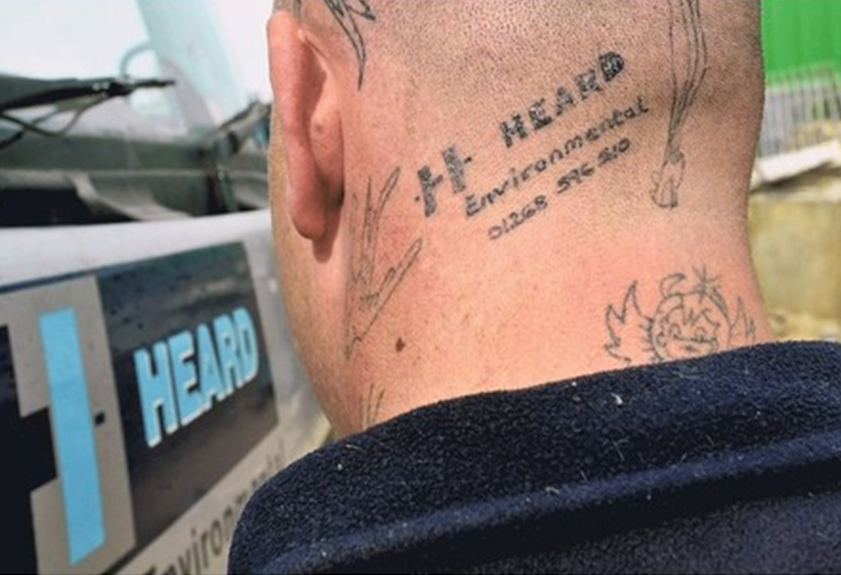 What's that you say? No? Well that's exactly how 30 year old Roy King decided to pay tribute to Heard Demolition Skip and Hire, the company he has been working for for the past two and a half years.
The father of six explained his decision to get inked saying, "my employers have been so good to me. The blokes I work with are great, I just love it. I am going to work here forever."
Proving he has a head for sales as well as driving lorries, Heard opted to have the company's telephone number added underneath its logo so that people in the supermarket would be able to see the number on his head, which might prompt them to call up and use the services.
His boss was said to be left gob-smacked and speechless by the gesture, going on to say, "This tattoo is in full view 24 hours a day and it has been a mad and great compliment to us as a company."