You may have seen them on their journey around the country accompanying the Olympic Torch Relay over the past few weeks, but did you know that Coca Cola's Beat Fleet is sustainable, as well as fun?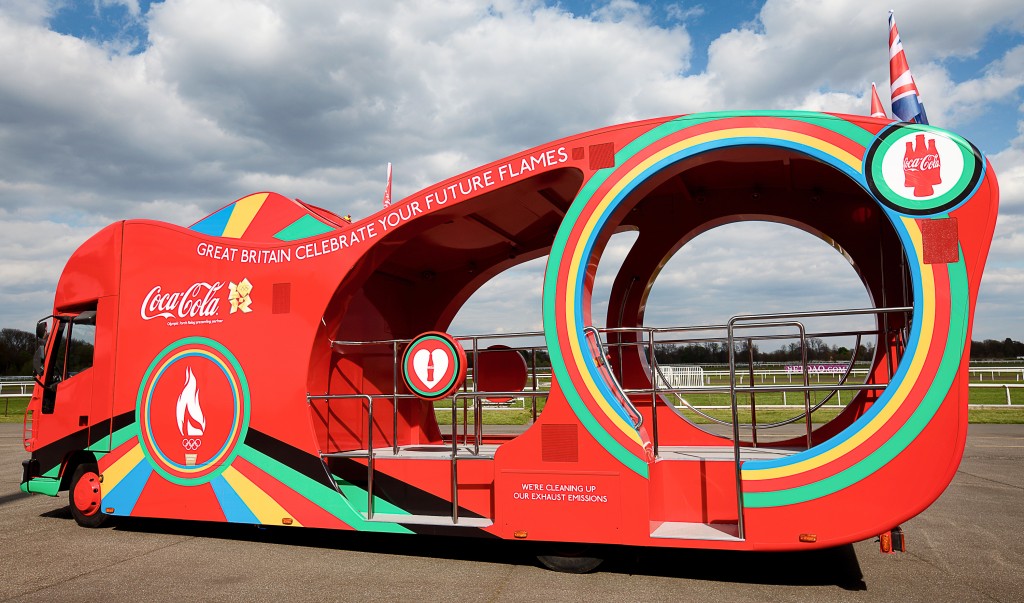 Well now you do – or at least you will do once you've read this blog post!
While it might not be surprising to find out that the vehicles, including the Beat Box pictured above and the Beat Bus have been converted to use diesel-electric hybrid power, you may well be stunned to find out that this green technology has helped to save approximately 1.9 tonnes of CO2 emissions over the course of the Relay.
The green commitment doesn't stop there, as the fleet includes Recycle Beat, specially designed to encourage people to recycle wherever they can for a truly green Olympic Legacy. During the Torch Relay, anyone who disposes of a plastic bottle using its recycling receptacle will be rewarded with a musical treat.
Not wanting to be outdone by its larger cousins in the fleet, this nifty little van is also fitted with an advanced exhaust clean-up system and low emission auxiliary generator to keep air pollution to a minimum.
But the crowning glory of this fleet is surely not merely its sustainability, but the way it showcases cutting edge green technology in a bright, bold, and fun way.