Shiply are delighted to have been announced as the Nectar business start up of the year.
Shiply.com was chosen as the national winner in the Start Up of the Year category of the Nectar Business Small Business Awards following a lengthy judging process by a panel of experts which included Karen Hanton, founder and CEO of toptable.co.uk, Guy Clapperton, small business journalist and regular contributor to The Guardian, Financial Times and the Sunday Telegraph, Charlie Humphreys, Head of Nectar Business and Richard Carvell, General Manager at Viking Direct, part of the Office Depot, Europe's largest stationery business.
As the winner, Shiply.com will receive not only the recognition they deserve for all their hard work but also a prize fund of £2,000 and 50,000 Nectar points.
Charlie Humphreys, Head of Nectar Business which has founded the awards says: "We're delighted to announce Shiply.com as the Start Up of the Year in the Nectar Business Small Business Awards. It's staggering to see how successful the business has been in just 12 months and the business really stood out for its vision for business growth.

"Everyone who runs a small business, especially in the current climate, has to work extremely hard to get it off the ground and make a success of it. The awards have represented a fantastic opportunity to celebrate great business ideas, business practice and people and I would like to congratulate all the small businesses from across the UK that entered."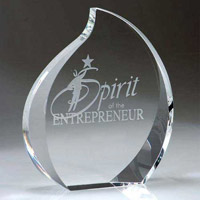 We are honoured and flattered by the accolade. It is great to receive such awards as it not only helps us recognise what we have achieved so far, but how much more we can offer in the future.
Now, where to spend our 50,000 nectar points? Suggestions below!