Following their recent success at the Spanish Grand Prix, Williams have added a rather unusual award to their belt this week – a gold medal at the Chelsea Flower Show.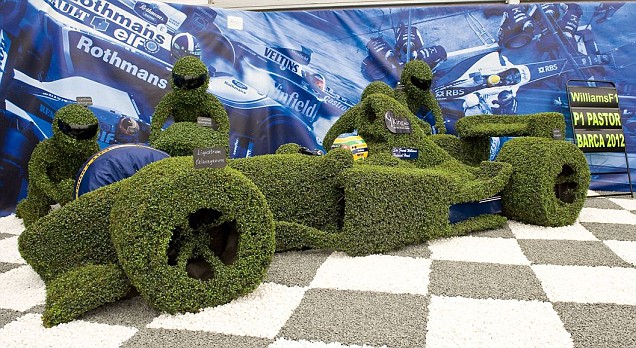 The Williams F1 Story features a full scale topiary car and pit crew and took Essex-based creators King & Co three years to cultivate.
Their patience and hard work paid off as the creation was awarded gold in the great pavilion category.
Owner Paul King admitted he was worried that the non-traditional design might not be to the taste of the Chelsea judges, and described winning the award as "utopia". (We bet he's almost as chuffed with that pun as he is with the medal).
We're just wondering where it's off to next – it would certainly stand out in any front garden, but might overshadow you car slightly?