Motorists are likely to be further hit in the near future as oil prices have soared to over $100 a barrel – the first time since the 2008 recession. Brent North Sea crude for for one month delivery fell 56 cents to $100.46 a barrel, after spiking to $101.73 on Monday.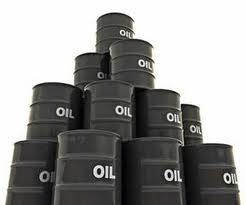 Jay Levine, a broker at Enerjay in Portland, Maine, said: "Escalating tensions in the Middle East are contributing to buy-first-ask-questions-later 'panic-buying'." Seven days of protests aimed at ending Egyptian President Hosni Mubarak's 30-year-old rule culminated today in a "march of a million" in Alexandria. 100 people have been killed since protests began seven days ago.
The Suez Canal, the key passageway for Europe's crude oil, has yet to be affected by the protests but has induced panic trading – bumping the price of oil to over $100.
David Cameron, however, has hinted that a fair fuel stabiliser might be put into effect in the future. He said, "we are trying to have a system where, when the oil price goes up, we share the difficulty of that with the motorist. That's fair."