The Communication Workers Union was ready to invoke industrial action in the form of a workers strike, which was announced on May 24th. The proposed strike was a reaction to the announcement of mail centre closings in the capital. The CWU threatened a strike of over 3,500 staff members, demanding better job security.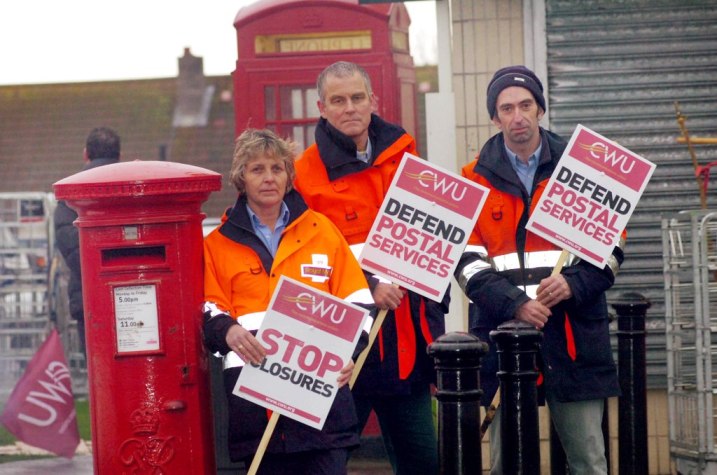 The decision to close mail centres was not one made lightly; the Royal Mail stated that they consulted with trade unions on the matter for 9 months. The 2 week long negotiations between the CWU and Royal Mail has created a guarantee of no forced redundancies whilst changes are made.
Dave Ward, the union's deputy general secretary, described the two-week negotiations as difficult but said staff in London now had "real choice over their futures".
"It will mean two out of the seven mail centres within Greater London closing in the summer of 2012, but crucially this will now be done in a way that puts people first," said Mr Ward.
Royal Mail's regional operations director for London, Gerry O'Rourke, said: "The union's support for our plans means that both Royal Mail and the CWU can concentrate on working closely with everyone affected to ensure that colleagues get the very best support and advice through what we know is a difficult and sensitive period."
The negotiations have brought the likely scenario of around 580 employees leaving with redundancy packages. 670 employees have expressed an interest in taking voluntary redundancy packages.