This is probably the coolest eco-friendly bicycle and you will see it hitting the streets soon. The bike, created by cycling enthusiast Izhar Gafni, is entirely made of recycled cardboard and will only cost around £7 to make. Cardboard Technologies, the company behind Gafni, now announced the launch of their Indiegogo crowdfunding campaign to be able to get the bike into mass production.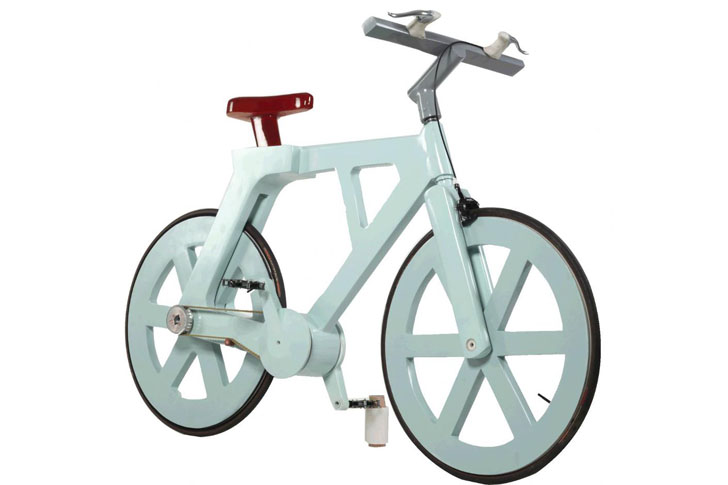 The idea for the eco-bike builds on the principles of Japanese origami; cardboard, used plastic bottles and used car tires are being bended and folded into strong structures – this doesn't only bear the weight of a 180 kg person, it also looks like a stylish ride.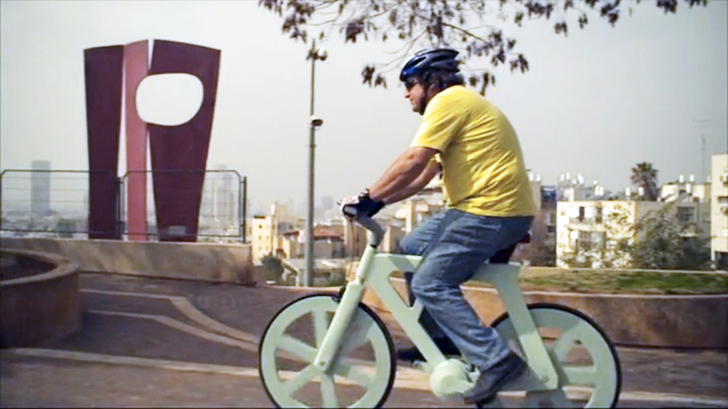 The idea originated when Gafni read about a canoe that was made of the same material. The bicycle shares the same features like the canoe, it's fire- and waterproof and very light so that one person can carry it easily.