Perhaps you want to commit to having a greeener 2018 but don't know where to start? Have you been watching Blue Planet 2 and want to know what you can do to reduce your negative effect on the environment? Here are some ideas for making your 2018 kinder to our planet.
Declutter once and for all
'Spring cleaning' will get your home feeling fresh in time for summer and it's warmer temperatures. It can be difficult to get started (especially if you've got lots to get rid of), so don't be afraid to ask friends or family for a helping hand – even if it's just someone to repeatedly say 'keep, throw away or donate' to keep you on track. Perhaps you can keep yourself motivated by committing to clear out a certain amount of space in a cupboard by the end of the day or reward yourself with a takeaway in the evening. If you have any items of any value, list them on a second hand marketplace like eBay or Amazon and you might even make a profit too!
Fitness and wellbeing

Image Source: highlives.co.uk
Do you have fitness goals this year? Fitness and wellbeing are subjects that are becoming more and more talked about, and rightly so. Perhaps you want to smash a goal like completing a marathon or it could be a smaller lifestyle change like cycling to work instead of taking public transport. Mental health and wellbeing has also been talked about much more in the open, and many people have felt the benefits of speaking about their mental health and self-care.
Take up a green hobby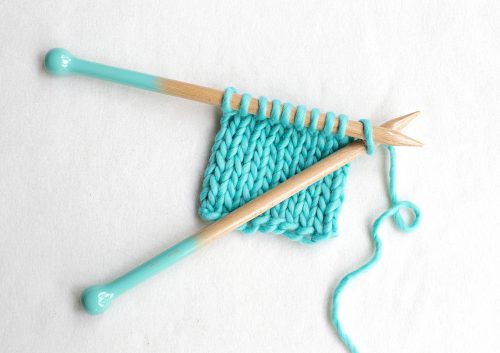 Image Source: knitaid.org
Do you want to start something new in 2018? It's never been easier to find like-minded people online and get together over a shared interest. With websites like meetup.com, you can search for any sort of hobby or interest and you'll find a group for it! Green hobbies could include learning to upcycle furniture, knitting your own clothing or learning to fix things around the home. Many educational institutions offer short courses in popular crafts like sewing or woodwork, or online 'how to' videos could teach you everything you need to know. If you want to do something new in the new year, there's nothing stopping you!
Eat less meat
The meat and dairy industries are coming more and more under fire with more people turning to a meat-free or plant-based diet. If you don't want to go fully plant-based, you may prefer to buy locally-sourced ingredients or cook only with vegetables that are in season. The meat and dairy industries have a massive negative effect on the environment, and you can make a difference by adjusting your diet. You might even want to sign up to Veganuary and kick off your new year with a vegan month!