The Royal Mail was dealt two damning blows over the past week as its first class service came under scrutiny, whilst the fate of over 9,000 post offices could be on the line when it is to be sold to a private company.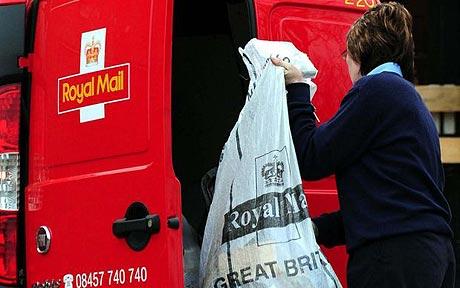 Under its current universal legal obligations, The Royal Mail should have the birthday card you posted to Gran on Monday morning delivered by Tuesday if sent first class. However, there have been reports that first class post is slowly being changed to an alternate day service. Next day delivery for first class post could become a thing of the past as the Royal Mail struggles to cover days off and refuses to pay overtime to employees who extend their routes.
A Royal Mail spokesman said: "There's no truth in that whatsoever. It's a short-term situation in a very small number of areas…We are delivering the Universal Service apart from in certain cases which we are trying to resolve."
A spokesman for the Communication Workers Union, which represents Royal Mail staff, said: "It won't admit to it but it's attempting to cut costs by not providing cover. Royal Mail is not coming clean but it's trying to introduce this "under the radar" in rural areas and it's only going to spread unless action is taken."
The bad news continues over fears that the Royal Mail sell-off could result in the closing of over 9,000 post offices. Again, it appears that is the country folk who will suffer the most, especially in areas where there is only one post office.
On Tuesday Edward Davey, Postal Affairs Minister, said the Government is doing everything it can to protect post offices. It has signed a £1.34billion funding deal over the next four years, equal to more than £330million a year.