This summer, London will become the first ever city to have hosted the Olympics three times. Royal Mail have decided to celebrate this achievement with an Olympic-themed "first" of their own by releasing a series of first class stamps depicting Team GB gold medal winners which will be ready less than 24 hours after each win.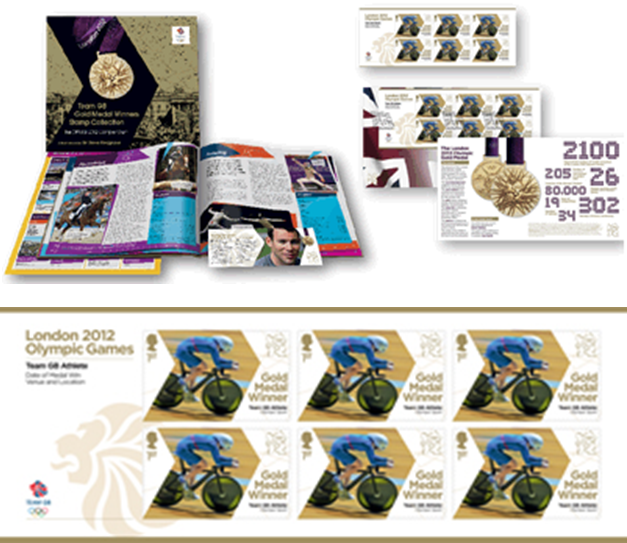 The stamps will feature the name and sport of each Team GB gold medal winner or team as well as a picture to immortalise the winning moment, and will be made available at 500 Post Offices across the country.
In order to get the stamps out on time, each athlete will be photographed during their winning moment.
A team of designers will pick one image to go on the stamps, create a template for it, and send it to six top-secret locations to be printed.
This will be the first collection to be released over night, and with each collection needing to be ready by noon the next day, no matter what time the medal is won, Royal Mail's dedicated team will have to work very hard to keep the process running smoothly.
Of course, the more gold medals we win the harder they'll have to work! Royal Mail are offering a subscription service for the collection, starting at £68.40 based on Team GB's medal haul in Beijing in 2008 which included a grand total of 19 golds.
However, even in the worst case scenario of Team GB finishing the Games empty handed, philatelists won't be left completely at a loss as Royal Mail will also be releasing the "Welcome to the Olympics" stamp as well as a selection produced for the Paralympic Games which start on August 29th.