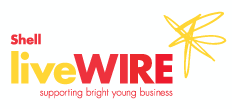 Robert Matthams, founder of Shiply.com last night received the annual Shell LiveWIRE Young Entrepreneur of the Year award.
This award offers entrepreneurs aged between 16 and 30 within the first 18 months of trading the opportunity to stand out from the crowd and receive a cash injection of £10,000 for their business. Ahead of 8 very strong finalists, Robert Matthams was selected as young entrepreneur of the year.
'It has been very tough', Robert confessed when he announced the news to us here in Shiply HQ. 'All other finalists were so talented with brilliant business ideas. I really thought that this was going to be tight.'
As always, let us share the good news with you, our valued members and thank you all very much as without you, we would never have achieved this.