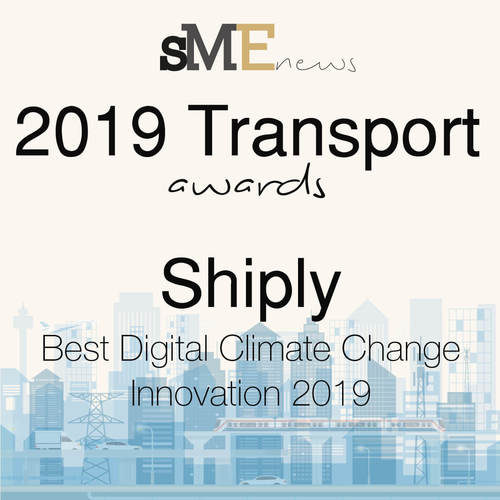 We are delighted to announce that Shiply has won the Best Digital Climate Change Innovation at the 2019 Transport Awards.
Awarded by SME News, the Transport awards recognises Shiply's impact pf using digital technology to tackle climate change.
Shiply estimates it's platform has helped save some 124m kg CO2 and over 90m otherwise wasteful road miles.
Transport companies use Shiply as a way to keep their fleets full of cargo, by matching with loads which also need to travel along the same route or the return journey.
Empty running in the transport industry is an enormous issue. Over 25% of lorries and vans run empty of cargo and over 50% run only part full.
The entire team at Shiply is humbled to have received this recognition and remains focussed on delivering a great experience for customers, transport companies and the environment.