Shiply's founder, Robert Matthams, was last night named as a winner of the Ernst & young Entrepreneur of the Year Awards.  The event was staged at London's 8 Northumberland Avenue off Trafalgar Square and was hosted by BBC's Jeremy Vine.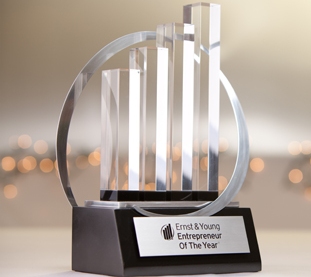 Judges described Robert as a young entrepreneur with a winning model that is considered the eBay of the transport sector.
The Ernst & Young Entrepreneur of the Year Award is widely regarded as the most prestigious business award, now covering 93% of the world's economy and has been running for 14 years in the UK.
Upon receiving the award, Robert Matthams said: "Winning this award does mean a lot to me personally.  However, I really do share it with our network of 50,000+ transport companies and 700,000+ users moving goods who both make the marketplace work and continue to strive.  It is through their continued hard work and that of our own team here at Shiply which brings us the success we've seen over the years."