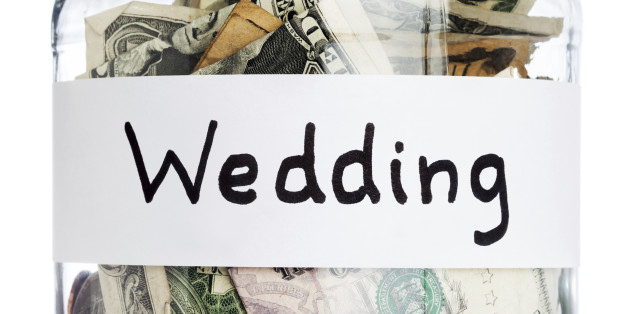 Image source: huffingtonpost.com
Wedding season has officially started. If you're in the midst of planning yours, it can feel like every you breath you take you're adding another extortionate cost to your big day. If you're like most people (not Prince Harry and Meghan Markle), you probably have an eye constantly watching your budget, so here are some suggestions for keeping costs down by asking for a favour (or ten) and taking a creative approach to your wedding spending.
Decorations
Once you've decided on a theme/style, it can be tempting to go on Etsy or NotOnTheHighStreet.com and want to buy tons of hand-made individual pieces for every table, room and guest in that colour palette, but what you could do instead is browse for inspiration and make your own. eBay is also a great place to find craft materials and buying in bulk could save you a lot of money. Of course this tactic requires more time to get the work done, but with a few extra pairs of hands from the wedding party you could get the jobs done a lot faster.
Enlist help
If you have a friend that's been on a calligraphy course, or just has lovely handwriting, get them to do the table names (or assess if you even need them). If you've got a family member that's a graphic designer, see if they can design the invitations.
Wedding planning is the perfect time to ask for favours, and there's something in it for them as they can swap their help rather than give a wedding present – so don't be shy when asking your friend if you can hire their classic car or asking them to play the piano during the reception.
If you're part of a local forum or community organisation, feel free to ask around there, too. You might find a local discount or friend of a friend that's more than happy to help.
Dress
These days it's not hard to find a great, low-cost wedding dress. Many high street stores have their own bridal collections, including Debenhams and Whistles, and ASOS have recently brought out a wedding collection, too.
If you don't necessarily want to own a dress, consider hiring one, particularly if you can't see yourself wearing it again. You can hire wedding dresses from designer rental sites like Girl Meets Dress or even from other people in your area online using apps like FatLama.com.
Bend the rules
On your day, you can bypass or stick with the traditions how you see fit, so if something is going to cost a lot of money and you don't see the point of it, go ahead and leave it out. Whether it's getting rid of favours, forgetting the veil or mixing up the day completely, just go for it!