If you watched the latest episode of Top Gear (Series 24 Episode 7), you will have seen the yacht-inspired SsangYong Rodius, a car that has been subjected to insults about its appearance since it's launch in 2004, and described by BOAT magazine as the 'World's Ugliest Car'.
This inspired us at Shiply to write a list of what we think are the 5 ugliest cars on the road today:
5. In fifth place is the Suzuki Wagon R+. Not only does it look disappointing, reviewers also report its performance outside urban environments as a little ugly too…

Image Source: parkers.co.uk
4. In fourth place is the aggressive-looking Nissan Juke. A small SUV made to rival conventional hatchbacks. We'll stick to the conventional ones thanks…
3. In third place is the Smart Roadster. We'd only just got used to the quirky, standard Smart Car, then this came along. It looks more like something out of the Legoland driving school than fit for a real road!
2. Our runner up is the first generation Ford KA, which despite its ugliness, sold extremely well following its release in 1996. Thankfully the newer versions are easier on the eye.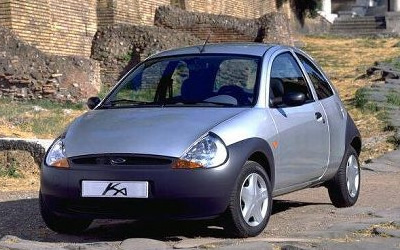 Image Source: johntopley.com
1. In well-deserved first place has got to be the Fiat Multipla. That crease below the windscreen looks like a pimply furrowed brow. The sooner it's off our roads, the better!
Do you agree with our list? Let us know!