The junction of Bagley's Lane and New King's Road in the London Borough of Hammersmith and Fulham has been dubbed the "Moneybox" by motorists after it generated £2.7m in fines for the local council in 2012.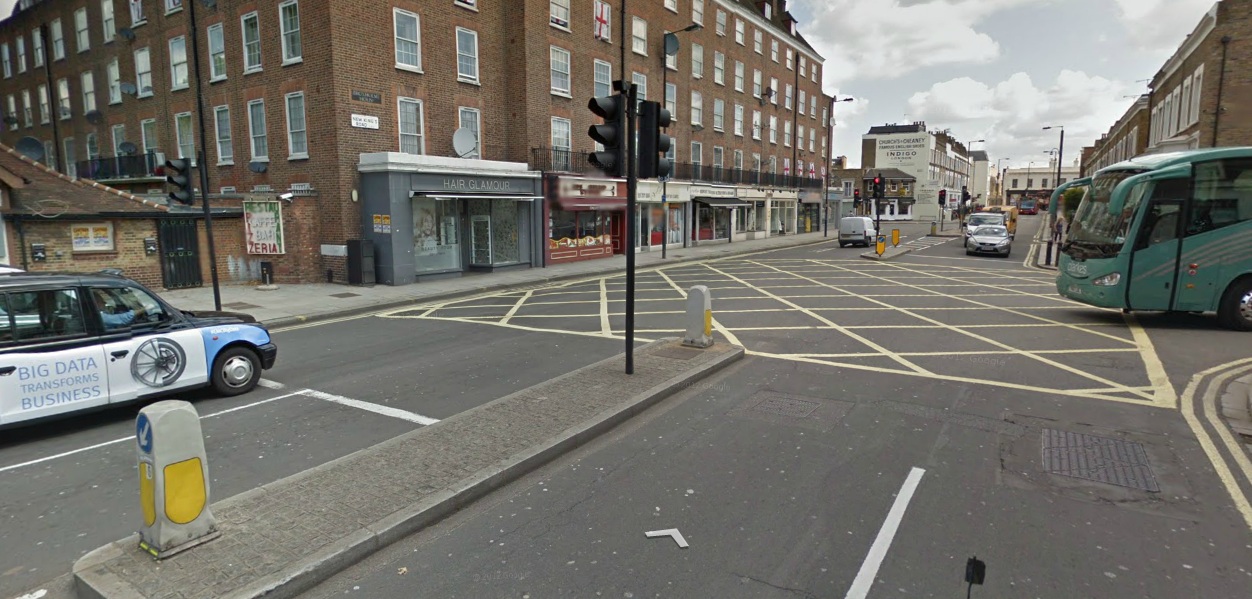 The "Moneybox" on Google Streetview
In total the local council issued 40,634 penalty notices in 2012-2012 or an average of 111 a day. Each fine costs motorists £65 and will rise to £130 if not paid within two weeks.
Frustrated drivers have accused Hammersmith and Fulham Council of deliberately designing the junction as a trap to catch them out and make money. Motorists ague that the two sets of traffic lights at the Moneybox junction are designed to allow more drivers to enter the controlled area than leave it.
An illustration from Daily Mail explains how drivers get into the trap: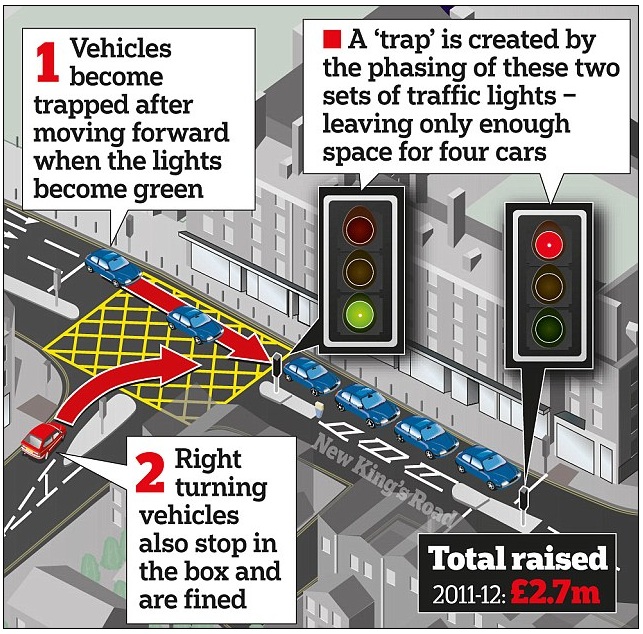 South West Londoner Sunsanne More, who has been fined twice at the Moneybox, said: "There's something fundamentally wrong with the number of fines issued to drivers going into this junction. It seems the council has decided this is a really good money-making scheme. The yellow box is far too long. It doesn't give you enough time to get out and signalling is awful."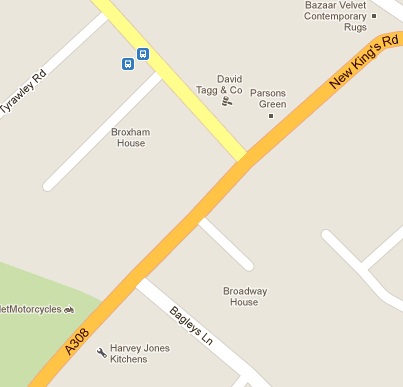 The location of the yellow box on Google Maps
Have you been caught in a similar "Moneybox"? If yes, let us know in the comments below.