Unbeknownst to most of the UK public, the American food business is going through something of a revolution. The reason? Food trucks. Food trucks in the UK may conjure images of a dodgy burger on a lay-by with meat of a dubious quality. However Americans have for the last two years been enjoying the rewards of the exploding food truck market.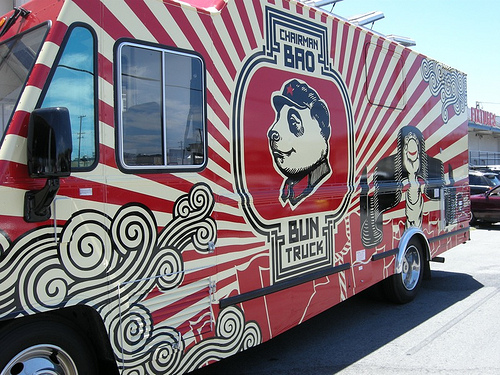 What separates the food trucks that operate in LA or San Francisco to their counterparts in the UK are their gourmet/fusion menus. The spacious size of the food trucks means more space for any up and coming chefs to wow the crowds. Food trucks such as Kogi BBQ and the Rickshaw Dumpling Bar have impressed even the most stubborn food critics and commonly have queues before they even arrive.
Would you like to see more food trucks in the UK or could this be an uniquely American phenomenon?