Here's some news that won't come as a surprise commuters in some of the UK's largest cities: London, Manchester and Liverpool have some of the busiest roads not just in the country, but in the whole of Europe.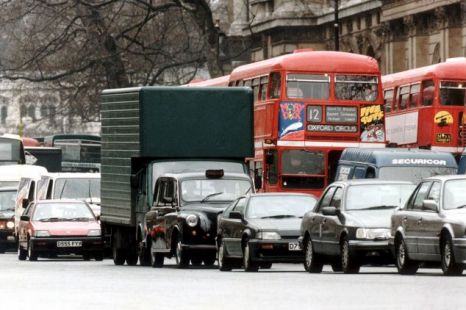 However, you might still be shocked to hear just how much time we spend stuck in traffic jams on average. Figures from researcher Inrix show that last year, London drivers spent a staggering 66 hours in traffic, while Mancunians sat around for 45 hours, and in Liverpool the figure was barely better at 39 hours.
Drivers elsewhere in the UK don't have too much to celebrate either, as it was revealed that only three European countries have worse overall congestion than the UK.
Perhaps unexpectedly, it is drivers in Belgium who waste the most amount of time stuck in traffic, where they while away an average of 55 hours a year. The Netherlands and Italy are next in line, with the UK not far behind in fourth place.
It's not all bad news though, as Inrix also revealed that all 18 British cities analysed had less traffic in 2011 than in 2010, with the biggest improvement seen in Birmingham.
If you tend to come out in hives at the mere thought of sampling that particular brand of jam labelled 'traffic', you'd probably want to avoid being on the roads in London between 4pm and 5pm, which has shown to be the most congested, with journeys taking 33 per cent longer to complete on average.
As the senior vice president of Inrix pointed out, traffic congestion is a very good indicator of how the economy is going. While in a thriving economy you would expect roads to be busy with people going about their daily business, too much congestion can slow things down and hurt efficiency, as our transport providers well know!