We're used to hearing people grumble about the state of Royal Mail or the (in)efficiency of their service, but recent news from its cousin across the pond suggests that it's not a peculiarly British affliction that our postal service suffers from.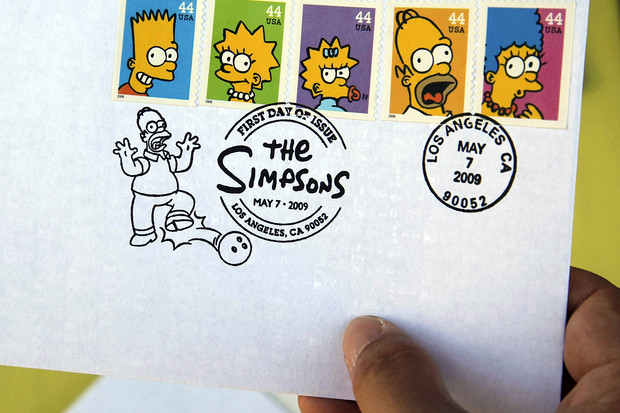 It's no great secret that the U.S. Postal Service has not been in fantastic financial health lately, as last month it posted a whopping loss of $5.2 billion in its third quarter, so that by the end of September it may have lost an annual total of $15 billion.
How on earth could one organisation lose such an astonishingly large amount of money in one year, I hear you ask? Well it might have something to do with the Postal Service being run by a group of over-enthusiastic teenage boys.
At least that's the impression given by just one of their more amusing loss-making ventures – the decision to print 1 billion commemorative Simpsons stamps, incurring $1.2 million in printing costs.
Unsurprisingly, given the fact that for them to sell out it would have taken the equivalent of one seventh of the world's entire population buying one each, only 318 million of the stamps ended up being sold. The rest had to be destroyed at a further cost to the postal service.
So what went wrong? Was there a flaw in their market research process? Were the sales forecasts skewed by exceptional economic conditions?
Well, erm, actually it turns out the decision to print 1 billion of the stamps was made on a 'judgment call' that the Simpsons would be twice as popular as Elvis Presley, who featured on their best ever selling commemorative stamp to mark what would have been his 58th birthday. Now that's what you call unfounded optimism – d'oh!