UK couriers have been praised as the "unsung heroes" by the Road Haulage Association (RHA) for their efforts in maintaining deliveries to different parts of the UK.
With the extreme weather conditions in the past few days, many flights, train services have been delayed and cancelled. This leads to slow deliveries to many parts of the country.
However, despite the cold weather, heavy snow and icy roads, UK
courier
companies still battle through to make sure supermarkets have food to sell, factories stay busy and businesses keep clogging along.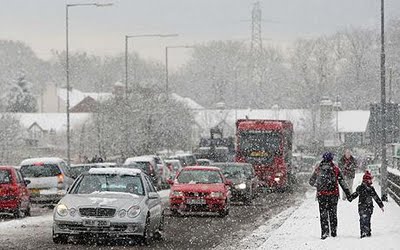 Heavy snow can't stop couriers from delivering goods
To ensure deliveries are on time, many haulage companies have had to use additional drivers and vehicles.
RHA spokesperson Kate Gibbs said: "This is an industry that works tremendously hard come rain, shine or snow. We have just been through a year that for many members has been financially clipping. Yet UK haulage companies are still delivering the UK economy."
We know that many
couriers
on Shiply have had to battle through the snow to deliver shipments so thank you all for your great efforts through these extreme weather conditions!