The Department of Transport has recently declared that any haulage companies operating for hire and reward under normal licenses must now have 30% more cash reserves compared to former requirement. This is to comply with EU requirements.
From 1/1/2010, a
freight haulier
is required to show cash reserves of £8,100 for the first vehicle in the fleet and £4,500 for each subsequent vehicle, compared to £6,200 and £3,400 previously. This is due to the devaluation of the pound against the Euro over the last year.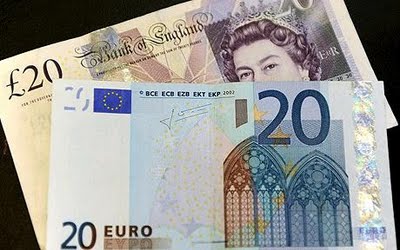 The Pound has devalued strongly against the Euro in the last year
Road Haulage Association Chief Executive Geoff Dunning commented: "This increase represents one of the biggest bombshells ever to hit UK transport operators. In the current economic climate, an increase of any kind will have a detrimental effect; this substantial hike could have a catastrophic effect on our industry."
We believe this increase in cash reserve requirement will be a challenge to many hauliers on Shiply we are really interested in your opinions about this.