Tag Majid from Dudley has become the envy and role model of A-Team fans around the world. Mr Majid has spent an incredible £32 000 on converting his van into the iconic vehicle from the 80s show. He bought an old and bashed-up 1985 GMC Vandura Van and created the replica using spare parts found on the internet.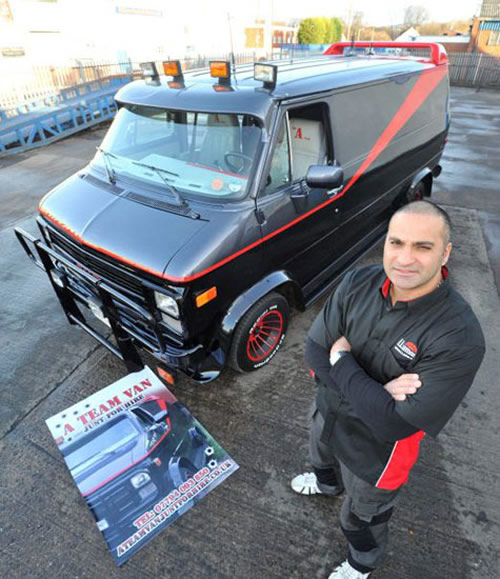 Majid wanted to make sure that every detail down to the wing mirror, wheels and even the aerial was exactly the same as on the original. He also added some new features, a 26-inch LCD TV, a DVD player and a sound system, to play the A-Team theme tune on loop. It blares out through a speaker behind the front grille.
We suspect he loves it when a plan comes together.