Two thieves in Paris messed with the wrong delivery driver as he protected his delivery and caught them whilst being half naked.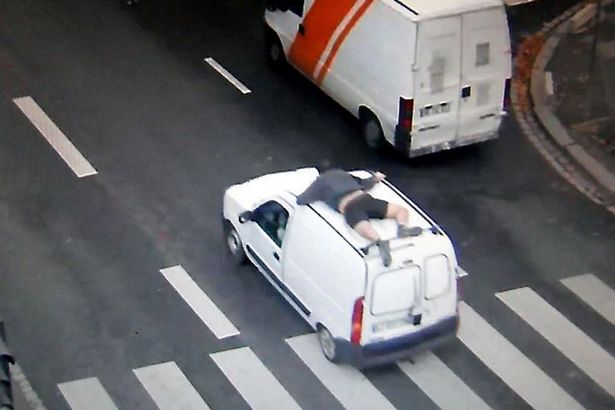 The Polish driver was carrying a cargo of shoes to England and stopped in France for a rest. He noticed  the thieves trying to raid his parked van through his hotel window and without putting his trousers on, he dashed through the building and jumped on the roof of the looted van.
He held on for a mile until the van stopped at a red light, wearing only his pants, socks and top. As soon as the van stopped, the half dressed driver leapt down and grabbed the thief in the driver seat through the window. The other thief fled.
A police spokesman said: "He held him until police arrived and managed to recover his goods."
The suspected thief will face magistrates this week.
We like this driver's dedication!