Fancy a nice walk underneath London's busy streets without a tube breakdown included? The 'Pop Down' project may soon be able to deliver that to you, with architects and developers in London aiming to use the forgotten 6.5 mile long Mail Rail tunnel from Paddington to Whitechapel; providing an urban experience.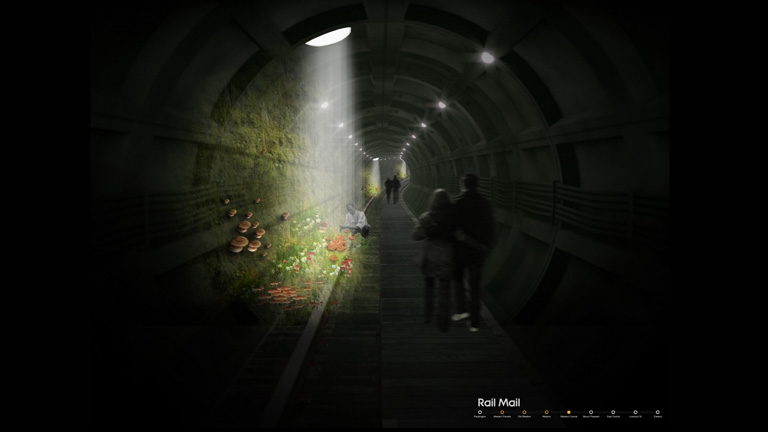 The project will see the tunnels that were closed in 2003 by Royal Mail after 75 years and delivering over 4 million letters per day be revitalised to create an urban mushroom farm.
While the project may seem a bit fungi, the tunnels provide an ideal environment and fiberglass sculptures at street level will provide filtered light. Additional concepts of 'Funghi' restaurants and cafés are also being considered at each entrance as part of the overall project.
The concept developed by Fletcher Priest architects in London, recently won the Green Infrastructure Ideas Competition, hosted by The Mayor of London, The Landscape Institute and the Garden Museum. Other concepts entered included miniature raised gardens on top of bus stops and a lido in Regent's Canal.
The mushroom garden walk would allow an additional place for people to take a lunch break right under the streets of London, regardless of the weather.