Ever wanted to fall asleep and wake up somewhere else? This new Pop-Up Shipping Container Hotel in Belgium is always on the move.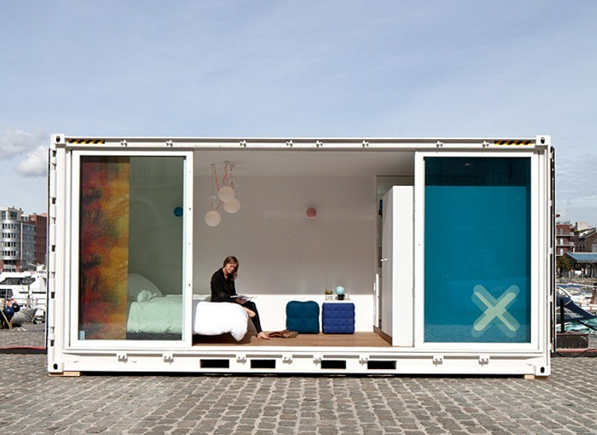 The hotel "Sleeping Around" does exactly what it promises: it moves from location to location and gives its guests new surroundings and views every time. At the moment the hotel, consisting of five shipping containers, is present at Antwerp but you'll only be able to find the exact spot with a GPS device when booking a room.
The owners chose shipping containers for their "pop-up" hotel because of their sturdy exterior, closable doors and easy transportation capabilities on trucks at any time.
Four containers serve as bedroom with a bathroom, breakfast can be taken in the fifth container and soon a 6th container will be the sauna.