In order to cope with a spike in demand in the weeks running up to Christmas, Royal Mail has opened a massive sorting centre in Swindon, Wiltshire.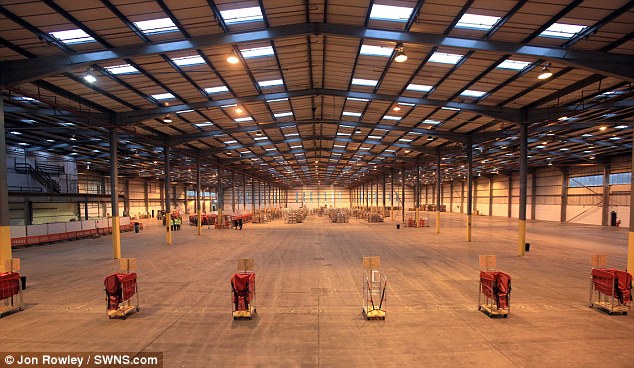 The giant sorting centre, empty in the morning (Image source: Daily Mail)
The temporary giant facility, opened in November, handles around 200,000 parcels a day and in the busiest day over 500,000 parcels are expected to be sorted. In total around four millions parcels will be sorted here and sent all around the world during the Christmas peak.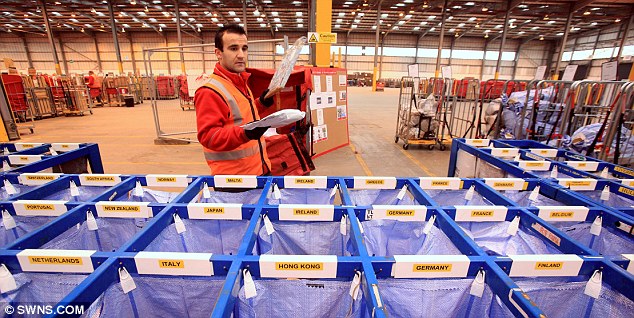 International parcels separated into different bags for each country (Image source: Daily Mail)
Royal Mail said the centre was set up to meet demands from online shopping giants Amazon and eBay.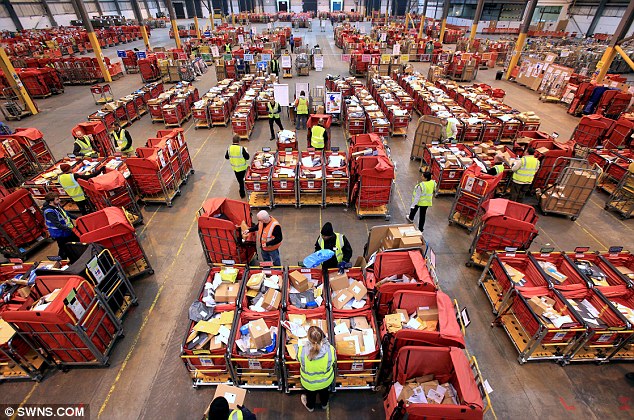 An increase in online shopping activities means more items to be delivered (Image source: Daily Mail)
Mark Higson, Royal Mail's managing director of operations and modernisation, said: "Christmas is the busiest time of year for Royal Mail and our customers. Royal Mail has invested in eight dedicated parcel sort centres to increase our scale and improve our flexibility during this important time of year for our customers."