Shipping big or oversized items can seem like a daunting task, especially when the post office is simply not an option, but fear not! With the right knowledge and preparation, you can breeze through the process without breaking a sweat. Whether you're moving furniture, sending out a hefty vehicle, or shipping bulky equipment, these five tips will help you navigate the journey smoothly and ensure your items arrive in tip-top condition.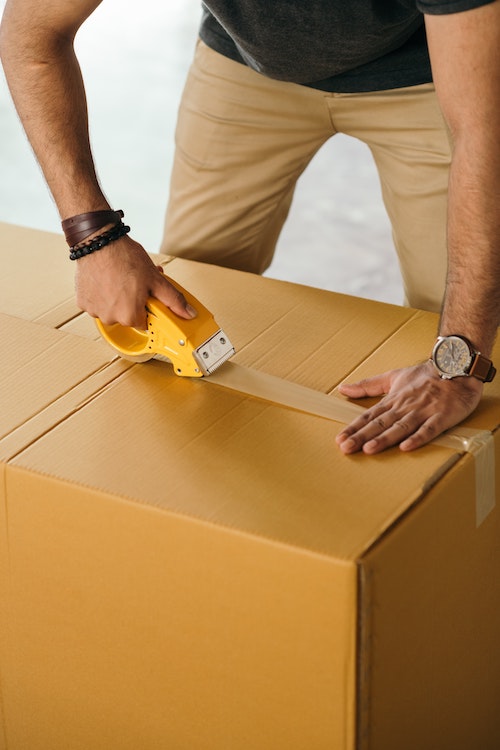 Secure Packaging:
When it comes to shipping big or oversized items, proper packaging is absolutely crucial to ensure the safety of your item. Start by dismantling any parts that can be easily taken apart and pack them separately. Use sturdy cardboard boxes or crates to shield delicate components and be sure to provide ample cushioning. Bubble wrap, foam, or packing peanuts work well to keep things snug and prevent any unwanted bumps during transit. Make sure to seal up the packaging with strong tape and clearly label each box with its contents and any special handling instructions. 
A top tip when using Shiply is that you can use our messaging system to ask transport providers who have quoted you if they are able to supply these materials, saving you the hassle of buying them yourself.
Choose the Right Transport Provider:
Picking the right carrier is key to a successful shipment. Take into account the size and weight of your item, as well as the destination and the level of service you require. Some carriers specialize in handling big or oversized items and have all the necessary gear and know-how to get things moving smoothly. Do a spot of research, compare their services and prices, and have a gander at customer reviews to make an informed decision. Using a shipping marketplace like Shiply can make the process even easier, as it offers multiple carrier options and competitive quotes all in one place.
Get Your Equipment Ready:
Shipping big or oversized items often calls for some special equipment and a helping hand or two. Before you ship, make sure your chosen transport provider knows exactly what is being shipped and what equipment is required to move it, as well as how many people will be needed. A trusty dolly, lifting straps, or maybe even a forklift will come in handy to load and unload your item safely, and almost all transport providers will be able to provide these when picking up your item.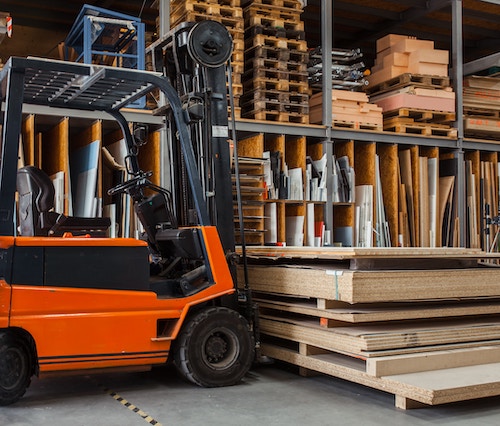 Consider Part-Load or Groupage Shipping:
When dealing with particularly hefty items, it's worth considering the option of part-load or groupage shipping. With this approach, your item shares space on a truck with other shipments heading in the same direction. This nifty trick means you only pay for the portion of the truck that your item occupies, saving you a pretty penny compared to booking a full truck. Lorry drivers experienced in transporting big or oversized items will have the right equipment to load and unload your precious cargo safely. Shiply offers part-load shipping options, where you can find carriers who specialize in handling the big stuff and get yourself some competitive rates.
Safety First, Always:
While we're at it, let's not forget about safety, shall we? When shipping your valuable and bulky items, it's essential to ensure they're well protected. Taking precautions goes a long way – take a few snaps of your item before shipping as visual documentation, just in case there are any claims to be made down the line.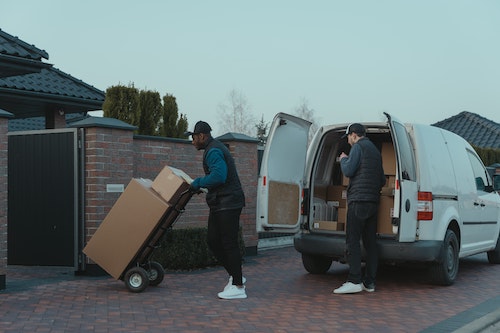 Shipping big or oversized items needn't be a frightful affair. By following these five tips, you'll be well-equipped to send your prized possessions on their way without a hitch. Remember, to streamline your process for shipping bulky and oversized items, try using Shiply!