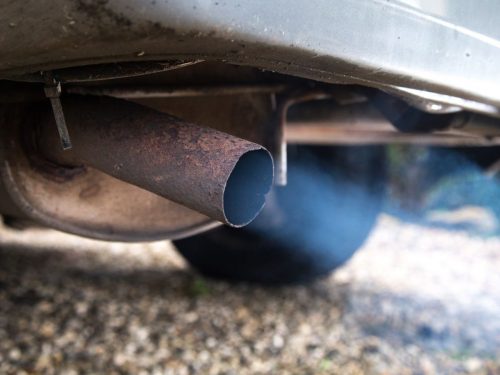 Image Source: independent.co.uk
On 23 October, the T- Charge (Toxicity Charge) will be introduced in London for certain vehicles. Any vehicle that doesn't meet the minimum euro emission standards will need to pay an extra fee of £10 when entering the congestion charge zone in Central London (unless you are a resident, where a discount is available).
The T-charge comes as another way to tackle air pollution in central London, by discouraging those with older and more polluting vehicles adding to the poor air quality that current exists in the capital. The pollution level is currently much higher than it should be, and considered to be a 'health crisis' by London's Mayor Sadiq Khan, with forty thousand deaths in London per year linked to emissions from traffic and factories.
The T-charge kicks off the move towards London becoming an Ultra Low Emission Zone (ULEZ), which, when has been implemented, will mean the end of the T-Charge.
How can I avoid the charge?
Check your vehicle's V5C to find out your Euro emission standard and once you know, take a look at the table on the TfL website to see if you'll be affected. If you're going into the T-charge/congestion charge zone regularly for work, you may want to consider changing your vehicle (if possible), which may work out cheaper in the long run, or you may want to consider taking a different route that avoids the central area.
If you're driving into the T-charge zone for leisure, public transport is a much better option (if you can). It'll work out much cheaper, will lower your emissions and you're likely to get to your destination(s) much faster.
The T-charge will be in operation on weekdays 7am – 6pm.
Will you be affected by the T-Charge? What changes will you be making to avoid the charge?